One Year
Digital Download
52 issues $25.00

An e-mail will be sent to you every week with a link you can use to download a pdf version of the newspaper.

Please give us the email address below we should use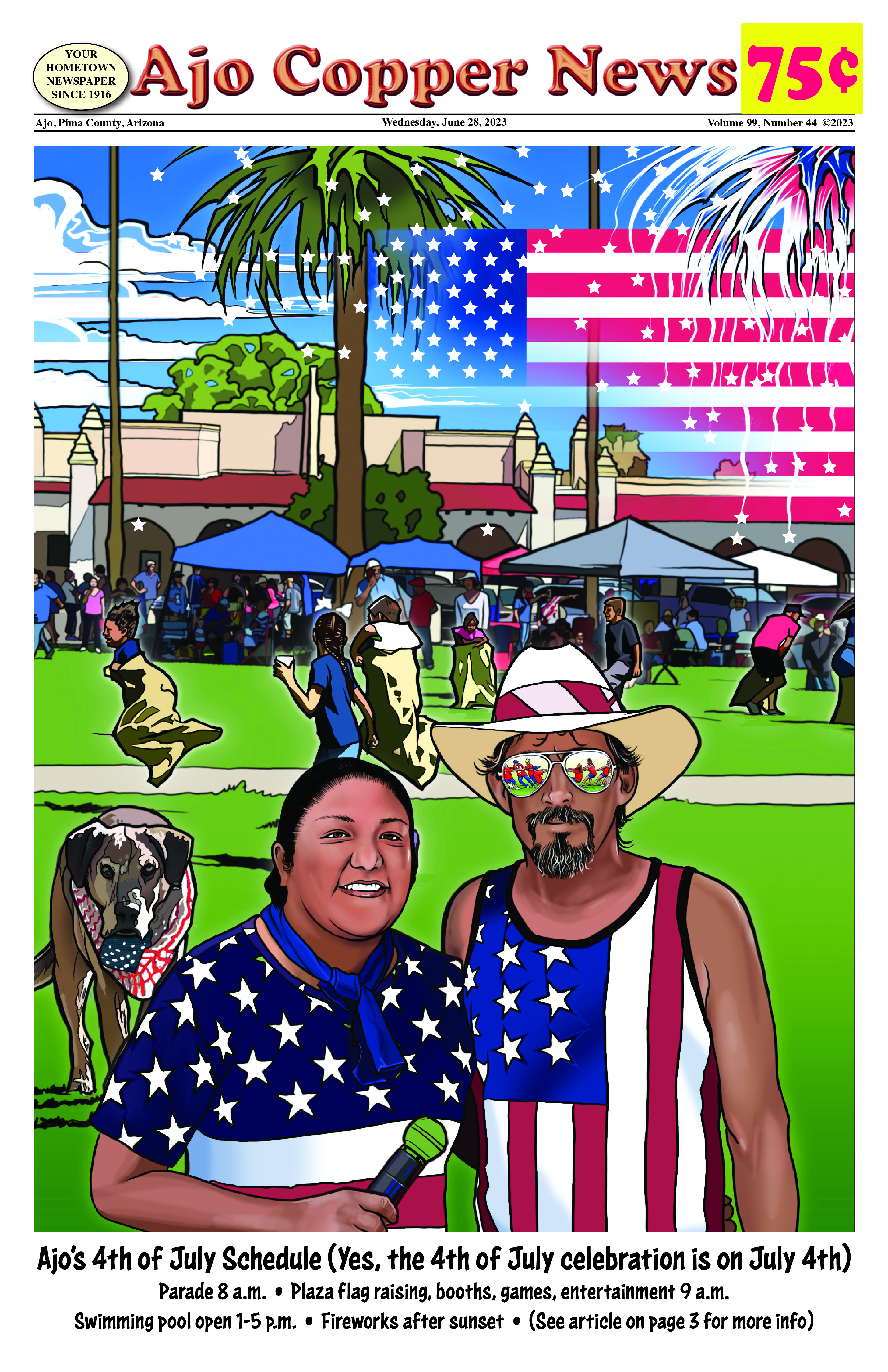 One Year
Mail Subscription
52 issues

In US only

Many pages of the print edition
are now in color!


$59.00

This includes postage and tax.
The shipping address
you enter at checkout
will be the address we send it to.



Or, you're welcome to do it the old-fashioned way,
by sending a check or money order for $59 (for mail) or $25 (pdf download)
along with your name and address (and e-mail address for digital) to:
Ajo Copper News
P.O. Box 39
Ajo, AZ 85321

Ajo Copper News Main Page